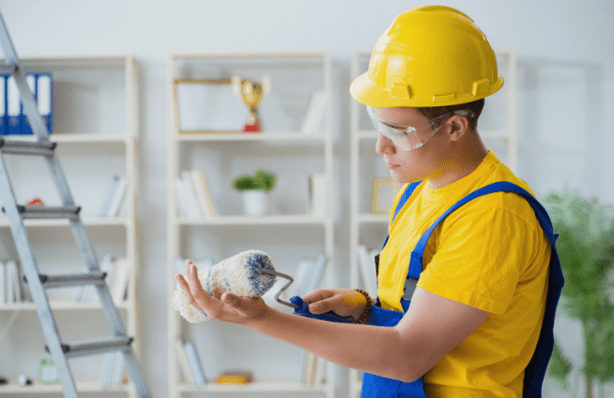 A well-executed home paint job, be it exterior paint or interior paint, brings more than one advantage with it. It increases the value of your home, improves the overall air circulation in your house, and also helps keep you in a good mood. It is the cheapest way to take the ambiance of your home to another level.
Now, if you are looking to get a paint job done on your home's interior, exterior, or both, the best way to do it is to hire a professional and reputable painting services company.
Some people consider doing DIY, but based on our experience, it is never a good idea. While DIY might work if you are looking to paint a single room in your home, painting the entire house can be a tiring and extremely challenging task to complete. And we are not talking about the quality of paint as yet.
The thing is that, despite spending several days of your valuable time on a home paint makeover, the end results will not make you happy. The sketchiness and unattractiveness of the paint job will make you err at that point, making you have a strong feeling that you should have opted to go with some experienced painting Services Company for better results.
Well, there is nothing wrong with your commitment or effort. If we look at it, everyone has some kind of expertise. A doctor is good at treating people, but it would be wrong to ask him to prepare an architectural map for the new house you want to construct.
Similarly, a home paint job also has a complete art and science to it. You simply cannot compete with home interior painters and exterior painters who have years of experience in providing painting services.Below are the top five reasons that should be enough to convince you to hire a professional painting services company every time you require a home paint makeover.
1. Paint Work of High Quality
Professional painters don't just start by applying the paint layers. They work in detail to first prepare the surfaces before proceeding with painting the walls, etc. Tools are one of the most important elements in defining the quality of the final paintwork. A professional painting company will choose the best and most suitable tools for the paint job in your home.
Apart from that, painting service providers have seasoned exterior and interior painters who have brilliantly polished their painting techniques. Over time, such painters have gained a kind of perfection and finesse in their painting work.
They are also able to choose the right paint color and quality for your home. The paint done by a professional lasts for several years, and that too, in exceptionally good condition. In the painting work done by a team of professional interior and exterior painters, you will see no messy flakes or chips. You will see clean paint lines. The completed paint job by professional painters is surely a work of artistry.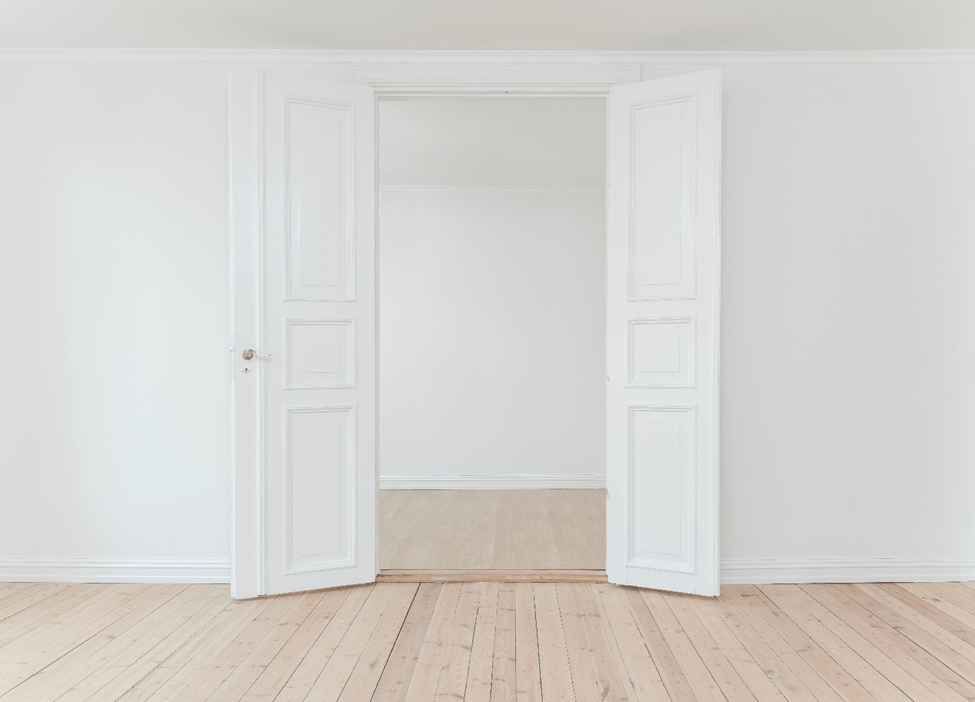 Professional painting service providers also have acknowledgments from standard bodies endorsing the quality of their painting services. Such accreditations make painting companies the most reliable and trustworthy, and you should only choose such companies for the best results.
As a cumulative result of all the above-mentioned factors, you will see a marked difference in paint quality in comparison to one done by amateurs.
2. Timely Completion of Paint Job
Home painting is a complete event unto itself, and you have to put a lot of other things on hold when you decide to go ahead with the home paint makeover. To do the paint job efficiently, you literally have to empty the space and remove most of the stuff, such as wall decorations and furniture. As a result, you won't be able to use the majority of your living space as you normally would.
A professional team of interior and exterior painters can now do the painting job in less than half the time that a team of amateur painters will take to complete the same painting job.
And there is a long list of reasons for that. First of all, amateur painters won't have the required skills and speed to complete the painting work. Moreover, in a DIY paint job, you will always be missing some important materials, as only experts can make true estimations as to how much, for example, paint buckets would be enough.
Similarly, a team of professional painters has a synergy and coordination in their work that cannot be seen in a DIY paint job by amateurs.
All these points clearly show that a professional team of interior as well as exterior painters can complete the paint job way faster. This is a true relief and benefit as you will be able to reuse the home faster to carry out your routine home chores effectively.
3. It helps you save money.
Now, some people opt for a DIY paint job, thinking that it will save them the cost of hiring a professional painting service. However, the facts state otherwise.
Hiring a well-experienced team of interior and exterior painters actually minimizes the cost of the paint job for you.
In a DIY paint job, you won't have enough knowledge to buy the right accessories for the paint job. Also, you will be wasting a lot of paint. So, you will be exceeding your set budget most of the time.
On the contrary, a professional painting team can steer the painting work in a cost-effective manner. They also have access to discounted rates on paint and other painting equipment. So, they can easily help you save your valuable money.
Here, it is also worthwhile to mention that a professional painting services company completes the painting job for you with perfection and finesse which results in a high-quality paint job that lasts longer. So, you won't have to go for a paint redo anytime soon, helping you to save money in the long run as well.
4. No Cleanup Required
Hiring a professional painting company can save you from the hassle and stress of post-painting clean-up jobs. The professional team knows how to get rid of the paint quickly and effectively.
5. Painting Services That Are Insured
Another great advantage of hiring a professional painting company is that you won't have to worry about the paint work going wrong. If a professional painting company is insured and licensed, they will cover all the damage for you in case things go south.
If you are in Houston and wondering what the best house painting services near me are, All Seasons Painting & More, with its years of experience in the painting industry, is fully ready to serve you with the highest quality paint job. We are a licensed and insured company offering residential painting services throughout Houston.
So, hurry up!
Contact us today to get a free quotation.