All Seasons Painting: Houston's Premier Residential Interior Painters
Searching for top-notch home transformation in Houston, Texas? Look no further than All Seasons Painting. We're not just another painting company; we're Houston's leading experts in Residential Interior Painting. Alongside, our expertise extends to superior Exterior Painting and bespoke Metal Roof Services crafted specifically for Texas residences.
Venture inside with us. Starting with scrupulous drywall cleansing and state-of-the-art drywall installation, we make sure every inch is primed to perfection. Our adept artisans then turn their attention to your cabinets, rendering them in hues that harmonize with your interior vision.
Whether it's paint or wallpaper, All Seasons Painting ensures each space in your home radiates freshness and elegance.
But don't just trust our words. Our dedication to providing the best is mirrored in the glowing reviews and high ratings we've been honored with by our satisfied clientele.
Thinking about a home makeover? Reach out for a complimentary, no-strings-attached estimate for any project you envision. Time is of the essence. For unmatched house painting services in Houston, TX, put your faith in All Seasons Painting – where every season is the perfect season for a fresh coat of brilliance.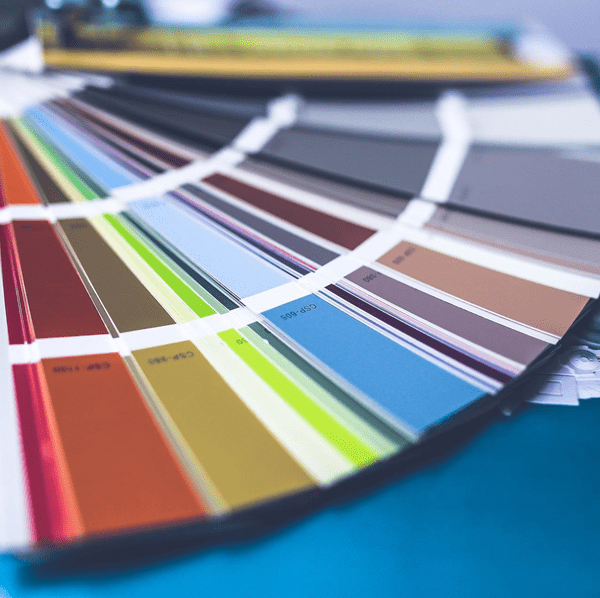 Residential Interior Painting Houston Texas, Houston Painting Home Painters in Houston TX
It's time to get your project started with Residential Exterior Painting and Metal Roof Services in Texas. Our Houston area house painting and remodeling work integrates washing drywall and drywall installation. Then, we move to cabinets and coloring them. We're experts with paint, paint, paint and even wallpaper, bringing a fresh color to your residential interior. Our work, work, work speaks for itself in the reviews and rating we've received. We offer free estimate for all projects. Time counts, so don't delay. For superior house painting in Houston TX, trust our team who's well-versed in all things painting.
Northeast Houston's Top Residential Painters in Houston TX: Unbeatable Service and Painting Expertise
If you're looking for top-notch Houston interior painters, then look no further. We're known as Northeast Houston's best residential painters, providing unbeatable Houston painting services. Our highly skilled team in Houston,TX specializes in transforming houses into perfect homes with our expert painting services. Whether you need residential painters or you've got a bigger commercial project started, we've got you covered. We're not just limited to painting homes. Our services extend to commercial buildings too. So, whether you're in Houston or its surrounding areas, you're sure to find our painters, ready to get your project started. It's time to give your house the perfect look with Houston's best painting services.
Residential Exterior Painting and Metal Roof Services in Texas
If you're located in the Houston area and seeking top-notch exterior painting or metal roof services, look no further. Our house painters are here to transform your home to your satisfaction. With our years of experience in house painting, we bring value to your exterior walls, ensuring a thorough job from the power washing preparation stage to the final coat of paint. Not only do we have excellent work ethics, but our painting service reviews speak volumes about our commitment to delivering quality. Contact us for a free estimate and experience the unbeatable service and painting expertise that's earned us a high rating from our clients.
Quality Houston Painting and Interior Painting Solutions for Your Texas Home
Looking for quality Houston painting and interior painting solutions for your Texas home? Don't look any further! Our team of professional painters stands at your disposal to add a splash of color to your home's interior. Specializing from room to kitchen painting interior, the Houston home painters bring a touch of class to your home ambiance. Our residential painting expertise covers both refinishing old paint and applying new wallpaper, guaranteeing you an eye-catching appearance. Serving the Texas area, we're happy to provide an estimate for your interior paint project. Revitalize your residential space with our house painting services today!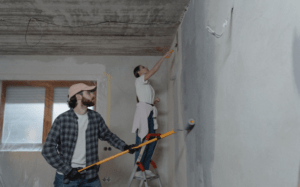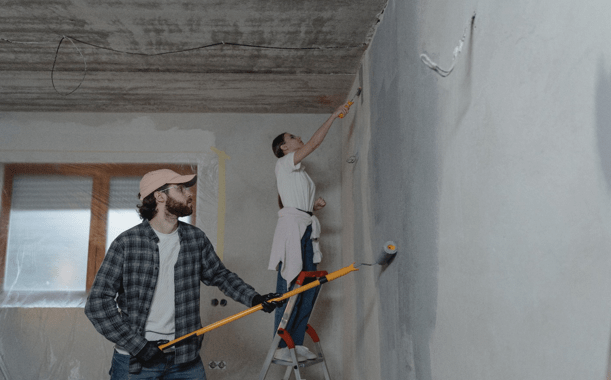 1. Preparation:
Clean the Walls: Before you begin, make sure your walls are clean. Wipe them down with a damp cloth to remove any dust or cobwebs.
Repair Imperfections: Fill in any holes or cracks with spackling compound. For larger imperfections, you might need drywall repair.
Tape Off Areas: Use painter's tape to protect baseboards, trim, and any areas you don't want to paint.
Prime the Walls: Especially important if you're covering a dark color or painting new drywall. Primer will ensure a more uniform color appearance and better adhesion of the paint.
2. Choose the Right Paint:
Sheen: The sheen (or finish) you choose can make a difference. Flat or matte finishes are great for hiding imperfections but can be harder to clean. Semi-gloss or gloss finishes are easier to clean and are typically used for trim.
Quality: Higher-quality paints provide better coverage and last longer.
3. Gather the Right Tools:
Brushes: Get both wide and narrow brushes. Angled brushes are particularly useful for trim and cutting in around edges.
Rollers: A roller will help you cover large areas faster. The nap or thickness of the roller cover depends on the type of paint and the surface. A medium nap (around 3/8") is usually a good choice for most walls.
Paint Tray: For holding and rolling out paint.
Drop Cloths: Protect your floors and furniture.
4. Painting Techniques:
Start with Edges: Use a brush to "cut in" around the edges of the room, including corners, ceiling edges, and around trim.
Roller Technique: Dip the roller into the paint and roll it back and forth on the tray until it's evenly coated. Apply paint using a "W" pattern, then fill in the gaps without lifting the roller. This helps prevent roller marks.
Multiple Coats: Two coats will usually give a more uniform finish. Make sure the first coat is completely dry before applying the second.
5. Clean Up and Care:
Wet Paint Disposal: Don't just pour leftover paint down the drain. Depending on your locality, there are specific disposal methods.
Cleaning Brushes and Rollers: If you used water-based paint, warm soapy water will usually do. For oil-based paints, you'll need mineral spirits or paint thinner.
Storage: Store leftover paint in a cool, dry place for touch-ups later on. Make sure the lid is sealed tightly.
6. Safety:
Ventilation: Make sure the room is well-ventilated. Open windows and use fans if necessary.
Clothing: Wear old clothes or an apron. Wear gloves to protect your hands and safety goggles if there's a risk of splatter.
Ladders: Use them safely. Always ensure they are stable, and don't overreach.
Remember, patience is key. Don't rush the process, and always prioritize quality over speed. With proper preparation and technique, your newly painted space will look great and last a long time.
Residential Interior Painting in Houston, Texas
Spruce up your home interiors with the expertise of Houston's leading painting professionals! At All Seasons Painting, we specialize in bringing walls to life, ensuring every home reflects its unique charm and character.
Why Choose Us?
Local Expertise: Being based in Houston, we're well-acquainted with the local architectural nuances and climate considerations, ensuring a finish that's both beautiful and durable.

Quality First: Our team is dedicated to surface preparation—cleaning, sanding, patching—guaranteeing that every coat of paint applied is flawless.

Tailored Solutions: We understand every home has its distinct personality. We consult with you, understanding your vision, and bringing it to life.
---
Our Services Include:
Surface Preparation: Ensuring smooth, ready-to-paint surfaces.
Priming: For a uniform and adhesive paint application.
Custom Color Selection: Choose from a vast palette or let us recommend the perfect shade.
Detailed Painting: From walls to ceilings, doors to trims, we ensure precision in every brush stroke.
---
Client Testimonials
"Choosing All Seasons Painting was the best decision for our home makeover! Our living space has been transformed." – Jane D., Houston resident
"Top-notch service! Professional, punctual, and perfect in their craft." – Mike L., West Houston
All Seasons Painting: Houston's Home Transformation Specialists
Residential Interior Painting in Houston, Texas
Welcome to All Seasons Painting—where every home in Houston deserves to shine. Our dedicated team of painting professionals is committed to elevating your living spaces, ensuring that each room mirrors the vibrancy of our beloved city.
Why Houston Trusts All Seasons Painting
Local Expertise: Born and raised in Houston, we appreciate the unique tastes and styles of our community.
Unparalleled Quality: Meticulous preparation to the final brush stroke.
Customized Solutions: Collaborate with our experts to create the ambience you've always dreamt of.
Our Comprehensive Painting Services
Surface Preparation: Achieving the perfect foundation.
Priming: Setting the stage for vibrant paint application.
Custom Color Consulting: Dive into a world of colors with our guidance.
Precision Painting: Detailed painting for every nook and cranny.
Hear From Our Satisfied Customers
"Turning to All Seasons Painting was a game-changer. My home has never looked better!" – Linda S., Downtown Houston
"Exceptional service from start to finish. They truly understand the essence of a Houston home." – Rajiv K., Uptown Houston
Embark on Your Home's Transformation Journey
Eager for a refreshing change? Get in touch today for a free consultation and embrace the allure of freshly painted interiors. With All Seasons Painting, every season is a good season for a makeover!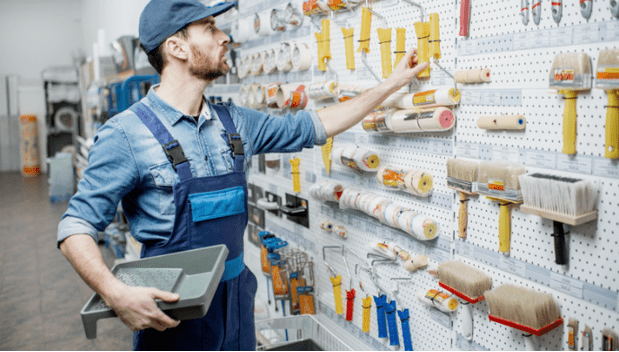 Houston Residential Painting Overview
1. Market Demand: Houston, being one of the most populous cities in the U.S., has a thriving residential sector. With the city's growth and constant home renovations, there's a high demand for residential painting services, both for interior and exterior projects.
2. Climate Considerations: Houston's humid subtropical climate plays a significant role in the type of paint used and the preparation process. The hot summers, occasional heavy rainfall, and humidity can impact paint longevity. Hence, using weather-resistant and mold-resistant paints, especially for exteriors, is essential.
3. Local Trends: While neutral colors often dominate the scene for their resale value, Houstonians aren't afraid to play with color. Homes in historical neighborhoods might opt for traditional hues, while more modern homes might choose bolder, contemporary colors.
4. Licensing and Regulations: While Texas doesn't require painters to have a specific license, many reputable companies are part of local trade organizations, ensuring they stay updated with best practices and industry standards. Homeowners should always check for insurance and references.
5. Cost: The cost of residential painting in Houston can vary based on the size of the project, complexity, type of paint used, and the company hired. It's always wise to get multiple quotes and ensure the quote includes all necessary prep work.
6. Selecting a Painter: Word of mouth is often a reliable way to find quality residential painters. Online reviews, the Better Business Bureau, and local trade organizations can also help homeowners vet potential painters.
7. Prep Work: Given Houston's climate, ensuring that surfaces are clean, dry, and free of mold or mildew is crucial. Any peeling or chipped paint should be removed, and surfaces should be sanded and primed as needed.