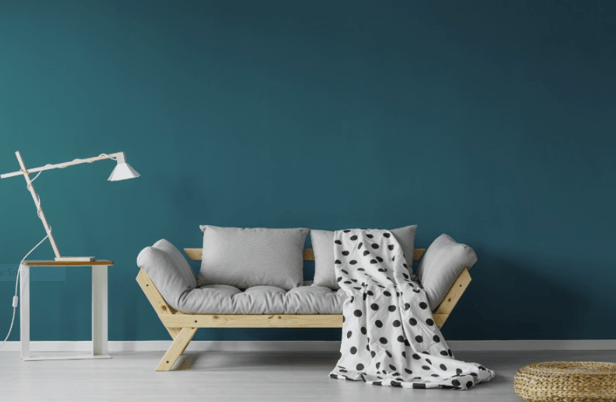 Do you want to give your house in Houston a fresh new look?
Painting your house is one of the fastest and easiest ways to do so.
It will make your house more elegant and brighter. Surely, after a properly done painting of your house, it will give a clean look that pleases every eye.
But painting is a job that requires the right set of skills, experience, and suitable tools to be done effectively. Now, DIY might prove too tiring and fatiguing for you.
An expert company providing flawless painting services will help you choose the right paint colors and ensure quality paint finishing. Apart from that, the right company will also help in painting your house in a cost-effective manner. So, it is always in your best interest to leave the job to the experts and hire some reputable painting contractors.
Today, the market is flooded with a vast number of painting companies, each of which claims to be the best. Finding a professional, reputable, and knowledgeable painting service can be an exhausting and at times frustrating task.
So, the question arises of how one can choose the best residential painting services. Understanding the importance of this question, we have compiled all the best tips from the experts that will surely help you in hiring the best painting services. So, without much ado, let's take a look at each one of these separately.
Choose a company that matches your requirements
As a result, it is always a good idea to double-check ahead of time to ensure that the paint company of your choice fully meets your house painting needs.
Don't self-assume regarding the services offered by the residential painting services company that you are about to choose. All painting companies are different. Some offer a combination of different services, while others stick to one specialty only. For example, you will find some companies that offer only interior painting services. On the contrary, there will be several other companies that offer both exterior painting services as well as interior painting services for their clients.
2. Examine the license, insurance, and other necessary documents
Now, this is one of the most important things that you must never forget while looking to hire painting services in Houston or any other city for that matter. Everywhere, the market is flooded with a giant number of non-professional, fly-by-night operators. At the very least, the finishing quality of the paint won't be up to the standards. All in all, these quacks in the painting business will waste your hard-earned money as well as invaluable time.
So, the tip is to always check if the painting service provider of your choice has a proper license from the competent authority and has all the required documentation completed. Similarly, it would be better if the company provided insured services
3. Look for reviews and testimonials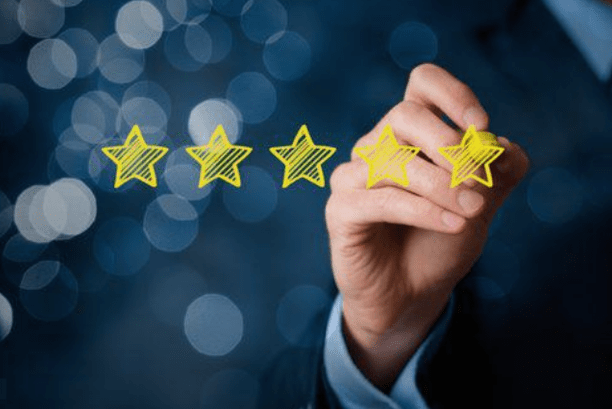 Honest reviews of past customers of any company can be exceptionally helpful for future clients to make the right decision.
Doing so will let you know if the painting company sticks by its first given cost and time estimation. Several capricious companies try to take advantage by inserting several extra costs into the project that take the originally discussed pricing of the project to a whole new level.
You will also get to know if the painting company of your choice was courteous enough and professional enough to the past clients of your company or not. These insights will definitely help you find the best house painting services.
4. Previous track record
A look into the past work of the residential painting services company of your choice would be highly beneficial.
This will help you know the percentage of on-time completion of projects that the company undertook in the past
5. Estimation of costs and time
A reputable painting service company always shares a complete cost and time estimation with the client before even starting the first day of work. Also, they just don't stop at sharing the details with their clients, but also stick to them once finalized. This is a critical factor to consider because it will help you determine how much money and time you will need to devote to the project.
So basically, when you indicate that you intend to hire some painting services, the company you contacted will send in one or more experts to have a look at your house and note down what needs to be done. After that, the company will send you a proper cost and time estimation in written form. The cost will also have a mention of the incurred taxes.
Once you have the estimate with you, you can better decide if the painting services are as per your requirements.
If you have no idea what the right cost of painting services for your house should be, we recommend you conduct a comparative analysis by fetching similar estimations from one or two more residential painting service providers to bag the best deal for you.
By following the above-given tips, you will be better equipped to find the best painting company to meet your specific needs.
The Best painting Services in Houston
If you are in Houston and wondering what the best painting service near me is, All Seasons Painting & More would turn out to be a perfect choice for you.
We are a renowned company that has been serving the people of Houston since 2015 with quality and the most affordable exterior and interior painting services. You can comfortably rely on our painting services as we are a licensed and insured company. In the meantime, we also fulfill all the requirements of the law and regulations as a law-abiding and responsible company.
As a seasoned residential painting services company, it will not only ensure an exceptional quality of work but also the painting services will save both your time as well as money for you.
Our professional and trained team is always ready to come and inspect your place to estimate the painting needs of your house. It is just a call away.
If you are from Houston, call us today to book a free-of-cost inspection and quotation.